Who are the world's most powerful female entrepreneurs? And what did they found and own? Get to see why Beyonce Knowles and Gisele Bundchen.  These 10 women built their own business from tech giants to fashion designers!
1. Sara Blakely, Founder SPANX
At 29 Sarah invested her entire life savings $5.000. She tried to come up with something to wear under her white pants. 6 months later she has her own line of shaping underwear. Which is even listed in one of Oprah Winfrey's favourite things.
2. Gisele Bundchen, founder Sejaa Skincare
Not only she's the world's most powerful supermodel. She is also a natural skincare entrepreneur. Her line called Sejaa, has reportedly been in ongoing negotiations with Shiseido for years without reaching terms.
3. Tory Burch, Founder and CEO, Tory Burch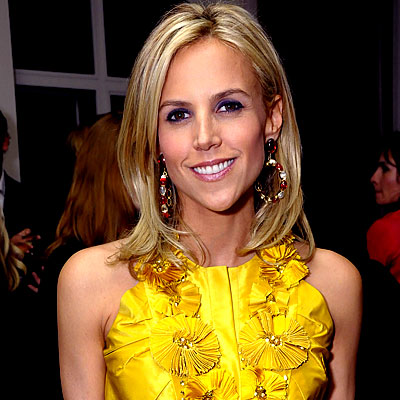 Tory the billionaire queen of the $200 ballet flat. The 2008 CFDA winner paid her dues working with designers Vera Wang, Ralph Lauren and Narciso Rodriguez before launching her own brand.
4. Weili Dai, Cofounder Marvell Technologies
Dai has the distinction of being the only woman co-founder of an American semiconductor company. The Chinese-born, U.S.-educated "geek" cofounded Marvell Technology Group in 1995 with her husband, Sehat Sutardja.
5. Arianna Huffington, Founder Huffington Post
Huffington created the Pulitzer prize-winning (and AOL assimilated) Huffington Post which continues its momentum in 2013 expanding to new international editions. In May, Huffington Post Japan marked the media site's first Asian outpost, following Canada, U.K., France, Spain and Italy.
6. Beyonce Knowles, Cofounder House of Dereon
Beyonce created the fashion label House of Dereon with her mother, Tina Knowles, in 2004. In May of 2012 Beyonce added another credit to her entrepreneurial CV when she launched shop.beyonce.com, a branded apparel and accessory marketplace.
7. Yang Lan, Cofounder Sun Media
One of the most powerful women in Chinese media — and often called China's Oprah — Lan cofounded Sun Media with her second husband, Hong Kong media mogul Bruno Wu. Their multiplatform empire spans TV, newspapers and magazines and the Web, and she is a leading television host who has interviewed Bill and Hillary Clinton and Kobe Bryant.
8. Kiran Mazumdar-Shaw, Founder Biocon
India's first biotech entrepreneur Kiran Mazumdar-Shaw founded Biocon in 1978 when she was 25 by partnering with an Irish firm to make industrial enzymes.
9. Rosalia Mera, Cofounder, Inditex
Rosalia Mera cofounded Inditex (the parent company of discount fashion retailer Zara) with ex-husband Amancio Ortega. Mera dropped out of school at age 11 to work as a seamstress, then helped her then-husband make dressing gowns and lingerie in their home.
10.J.K. Rowling, Founder of the Harry Potter empire
It was wizardry that transformed J.K. Rowling from a destitute single mother on welfare into a best-selling billionaire. Her adventures of teenage magician Harry Potter and his classmates at Hogwarts became a children's literary sensation in 1998 with the U.S. publication of Harry Potter and the Sorcerer's Stone. It and the six subsequent books have now sold 500 million copies worldwide. A film franchise and theme parks have kept the profits rolling in, making J.K. Rowling far more than just an author by anyone's measure.
Source: Forbes.com